Store Pages
Home
My Account
My Cart
Smoking Lounge
Advanced Search

About Us
Contact Us
Directions
FAQs
Age Verfication

Fall Product Showcase 2023

Summer Product Showcase 2023

Spring Product Showcase 2023

Virtual Tour
Site Map
---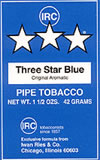 HOME OF THREE
STAR TOBACCO
---
---
---

---
---
---
---
---
We now offer discounted parking at the 55 E. Monroe Parking Garage. Ask us for more information.
---

Im Corona
---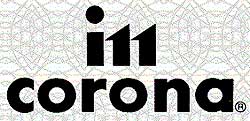 im corona was established in 1933.
There have been Japanese craftspeople putting their full energy in their life to make the top quality lighter under the name of im corona .
The will has been succeeded to the next generation with accumulated technology.
Several manufactures who were born in the 1910's and 1921's, took their common brand "corona" is the precursor of "IM Corona".
In 1954 ,one of factory belong to the corona community - named ISHIMITSU KINZOKU KOGYO, was certified from JIS(Japan Industry Standard) due to its certain quality , it was the first time in the lighter industry in Japan.
The same year, high quality oil lighter was released by corona(certified from JIS).
Through producing, they put their excellent technology and managed its quality severely.
Consequently, this high quality oil lighter became a popular goods , though its price was three times as the other normal lighters.
In this way , ISHIMITSU established its identity and designed their own logo taking I from 'Ishimitsu', M from 'Manufacturing' to make the difference with other corona lighters .
Quality lighter brand 'im corona' was born.
As time goes by, "im corona" was well known to foreign countries with rapid economic growth in Japan.
im corona, due to its reliability, has become beloved smoking articles worldwide.
In the 1981's , the original model of OLD BOY which is popular among men who are particular about their belongings was born.
At the same time, im corona achieved tie-up with high-class British brand.
The quality of im corona is warranted by Japanese craftsman's earnest and advanced technology.
From small components to its surface processing, all mechanics and processes are controlled by severe quality standards.
No matter how long time goes by,love to ''im corona'' will never fade away.
We have determined to pass the torch of this spirit on to our next generation.
I'm proud. im corona
"im corona" trade mark has been registered in 33 countries.
---
Brand A - Z | Brand Z - A | Price Low - High | Price High - Low | Best Selling | New Arrivals