Store Pages
Home
My Account
My Cart
Smoking Lounge
Advanced Search

About Us
Contact Us
Directions
FAQs
Age Verfication

Fall Product Showcase 2023

Summer Product Showcase 2023

Spring Product Showcase 2023

Virtual Tour
Site Map
---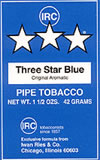 HOME OF THREE
STAR TOBACCO
---
---
---

---
---
---
---
---
We now offer discounted parking at the 55 E. Monroe Parking Garage. Ask us for more information.
---

Brigham
---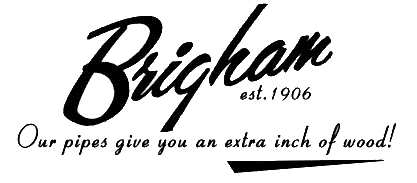 New Lower Prices!
Canadian made Brigham pipes utilize a unique system to increase the amount of time your smoke remains in contact with natural materials while wicking out moisture and impurities, so you taste nothing but the tobacco you're smoking.
When smoked, all tobaccos produce tars and acids which, if not removed, will condense on the smoker's tongue and give a mild burn known as "tongue bite". It was for this reason that Brigham developed their famous pipe filter in the 1930's. The wooden filter, made of natural, untreated Rock Maple, offers these benefits:


~The Brigham filter will not dampen the tobacco flavor.
~It will not impart any flavor of its own.
~Fewer tars and acids reach the smoker for a smoother, more mellow smoke.
~Impurities are trapped in a sealed chamber within the pipe, yet are easily accessed for cleaning when the filter is removed.
~It will never clog or restrict the airflow ensuring a consistently good draw.
~The smoke remains in contact with natural materials (i.e. wood) longer than in most pipes.
~No "gurgling" in the bowl or juices in your mouth.
~No adhesives or chemicals of any kind are used in their manufacturing.
---
Brand A - Z | Brand Z - A | Price Low - High | Price High - Low | Best Selling | New Arrivals