Store Pages
Home
My Account
My Cart
Smoking Lounge
Advanced Search

About Us
Contact Us
Directions
FAQs
Age Verfication

Summer Product Showcase 2023

Spring Product Showcase 2023

Winter Product Showcase 2022

Virtual Tour
Site Map
---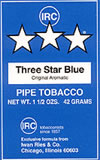 HOME OF THREE
STAR TOBACCO
---
---
---

---
---
---
---
---
We now offer discounted parking at the 55 E. Monroe Parking Garage. Ask us for more information.
---

Mac Baren
---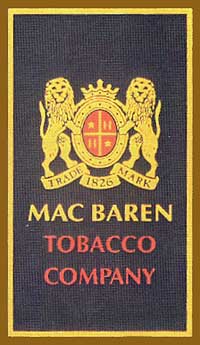 MAC BAREN TOBACCO COMPANY A/S WAS FOUNDED 1887 BY MR. HARALD HALBERG UNDER THE NAME OF HARALD HALBERG CIGAR- AND TOBACCO FACTORIES
Harald Halberg had two sons, Otto and Einar, who took over the family business under the name of Harald Halberg Tobacco Factories.
In the 1950'es Mr. Jørgen Halberg, Einar Halberg's son, invented and introduced the world famous Mac Baren pipe tobaccos after which the company was named 1995.
Today Mac Baren Tobacco Company A/S is run by Jørgen's son, Henrik Halberg
---
---
Brand A - Z | Brand Z - A | Price Low - High | Price High - Low | Best Selling | New Arrivals