Store Pages
Home
My Account
My Cart
Smoking Lounge
Advanced Search

About Us
Contact Us
Directions
FAQs
Age Verfication

Fall Product Showcase 2023

Summer Product Showcase 2023

Spring Product Showcase 2023

Virtual Tour
Site Map
---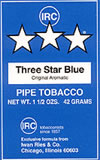 HOME OF THREE
STAR TOBACCO
---
---
---

---
---
---
---
---
We now offer discounted parking at the 55 E. Monroe Parking Garage. Ask us for more information.
---

Winslow Estate Pipes
---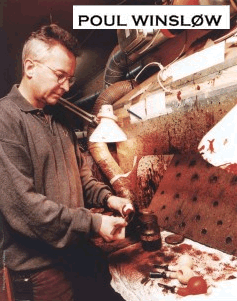 Copenhagen's Poul Winslow is a pipe-maker with a philosophy: he sells the best pipe he can make at a price you can afford. He also admires hard work and full production, believes in catering to markets rather than dictating, and dislikes pretension wrapped in high prices.
Winslow learned his craft in the factory of the famous Preben Holm, freehand pipe-maker of the 1960s and 1970s - glory days of the Danish free-form pipe. Starting as an apprentice right out of high school in 1968, working his way up through the ranks until he became production manager, Winslow left when the factory closed down for good in 1986, and went out on his own.
In his own words...
"I was born in 1951. When I was seventeen I was apprenticed to Preben Holm. I learned to make mainly fancy pipes. I must have been doing all right, for after a relatively short period I started developing pipe shapes and forms together with Preben.

We were very busy and as I grew more and more skilled, I soon mastered all aspects of pipe making.
After a couple of years I had to do my military service in the air force. To insure I returned, Preben offered to pay me a third of my monthly salary during that period. When I returned we moved the company to Torkildstrup in the countryside. The pipe production expanded and at a certain time we had 25 employees. I was in charge of the production.

After 17 exciting years, Preben Holm unfortunately became ill and passed away and I decided to start on my own. The "fancy era" was on the decline and my start wasn't easy. I had to establish my own name.

I succeeded and for the last several years I have created pipes in my own style and am successful in many countries
---
Brand A - Z | Brand Z - A | Price Low - High | Price High - Low | Best Selling | New Arrivals