Store Pages
Home
My Account
My Cart
Smoking Lounge
Advanced Search

About Us
Contact Us
Directions
FAQs
Age Verfication

Fall Product Showcase 2023

Summer Product Showcase 2023

Spring Product Showcase 2023

Virtual Tour
Site Map
---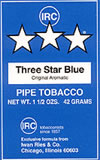 HOME OF THREE
STAR TOBACCO
---
---
---

---
---
---
---
---
We now offer discounted parking at the 55 E. Monroe Parking Garage. Ask us for more information.
---

Posella
---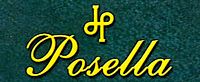 Made in Italy by Vitaliano Posella. Not only is the Posella family business based in Calabria, the land of the best Italian briar, but the family has also been known for decades to be one of the most experienced suppliers of Calabrian briar. For this reason, all Posella pipes, with no exception, are made out of the best briar available in Calabria today, and considering the high quality of Calabrian briar, it is only logical to conclude that the Posella pipes are made out of the best briar in the whole wide world. In addition, most of the pipes produced today are made of briar that has been seasoning for at least 10+ years.

Sometimes a pipe is so unique and special that the existing grading system cannot do it justice. In this case, and particularly when it comes to the grades "F" and "Fancy", Vitaliano may add the word "ViP" in addition to the usual grade. The word "ViP" stands for "Vitaliano Posella."
---
Brand A - Z | Brand Z - A | Price Low - High | Price High - Low | Best Selling | New Arrivals