Store Pages
Home
My Account
My Cart
Smoking Lounge
Advanced Search

About Us
Contact Us
Directions
FAQs
Age Verfication

Fall Product Showcase 2023

Summer Product Showcase 2023

Spring Product Showcase 2023

Virtual Tour
Site Map
---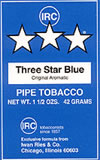 HOME OF THREE
STAR TOBACCO
---
---
---

---
---
---
---
---
We now offer discounted parking at the 55 E. Monroe Parking Garage. Ask us for more information.
---

Savinelli
---

"Behind every great product, there is always a history."

Savinelli is a name that is immediately associated with a product representing four generations of a family committed to the pursuit of excellence. The company enters the new century with a strong image, where innovation and tradition, creativeness and vitality reign supreme.

Certainly the founder Achille Savinelli, who started with a shop in 1876 at Orefici Street in Milan, could never have imagined the changes that would take place around his small shop, a meeting place for the pioneer pipe smokers of 125 years ago: from the unity of Italy to a global market, from the horse & carriage to the space shuttle, from the post offices to the internet. The shop is still in operation just across from the Cathedral in Milan today.

Carlo, who began the production of pipes with the Savinelli name, succeeded his father in the company. Eventually his son, Achille Junior, opened a factory at Molina di Barasso and was successful in marketing Savinelli pipes globally and in making Italian pipes the new standard in premium quality.

Giancarlo, great grandson of the founder, currently heads the company into a third century preserving the dedication to quality his forefathers worked so hard to build. The company is extremely proud of being able to continue the same hand made processes that have made Savinelli pipes world famous.

Many Savinelli pipes feature their unique balsa wood dry system. Contrary to popular belief, balsa wood does not change the taste of the tobacco, this filter system allows for a cool, dry smoke. All Pipes can be used with or without the filter.
---
---
Brand A - Z | Brand Z - A | Price Low - High | Price High - Low | Best Selling | New Arrivals