Store Pages
Home
My Account
My Cart
Smoking Lounge
Advanced Search

About Us
Contact Us
Directions
FAQs
Age Verfication

Fall Product Showcase 2023

Summer Product Showcase 2023

Spring Product Showcase 2023

Virtual Tour
Site Map
---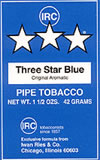 HOME OF THREE
STAR TOBACCO
---
---
---

---
---
---
---
---
We now offer discounted parking at the 55 E. Monroe Parking Garage. Ask us for more information.
---

Bengal Slices Pipe Tobacco
---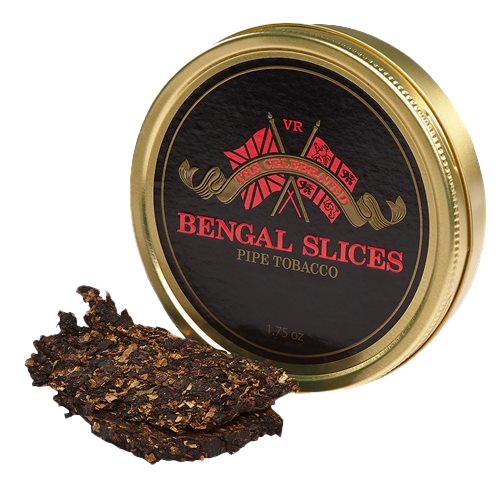 Back in the seventies, a singular blend came to market. It was a bright, Latakia-based crumble cake made with superior Orientals, sweet yellow Virginias and a bit of black Cavendish. It became a brand with a cult following - it was called Bengal Slices.
Over the years, it went through a few iterations before disappearing into the ether.
In 2015, the Standard Tobacco Company of Pennsylvania acquired the trademark and approached our own blender, Russ Ouellette, to recreate the tobacco. Russ had already made an homage to Bengal Slices with his Fusilier's Ration. But, now armed with more detailed information about the original, Russ was able to fine tune the blend and top note to recreate the crumble cake accurately. The result is a bright, sweet and smoky blend, delivered in the original crumble cake form. The flavor is lively, but with depth, and the aroma is quite unique, being one of the few Latakia blends that most bystanders find appealing. If you enjoy Latakia and Orientals, but want something different, you have to try Bengal Slices.
---
Brand A - Z | Brand Z - A | Price Low - High | Price High - Low | Best Selling | New Arrivals