Store Pages
Home
My Account
My Cart
Smoking Lounge
Advanced Search

About Us
Contact Us
Directions
FAQs
Age Verfication

Summer Product Showcase 2023

Spring Product Showcase 2023

Winter Product Showcase 2022

Virtual Tour
Site Map
---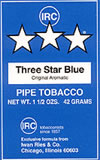 HOME OF THREE
STAR TOBACCO
---
---
---

---
---
---
---
---
We now offer discounted parking at the 55 E. Monroe Parking Garage. Ask us for more information.
---

Ardor Pipes
---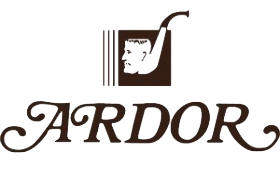 The Ardor Pipe has a history dating back to 1911, when the four Rovera brothers - Frederico, Carlo, Cornelio and Franscesco of Varese, Italy began the Manufacture of Briar Pipes. There they produced numerous styles of pipes under the Rovera name which were sold throughout Europe. In the early years, the majority of the pipes were machine made and only a small portion were handmade. The pipe factory used the many rivers as a source of power to cut and work the briar.
Angelo Rovera, Federico's son, studied and learned the art of pipe making. Angelo's son, dorelio began working with his father in 1958 at the age of 13. Dorelio studied the work of his father who was crafting fine handmade pipes of many styles including carved figures and famous faces.
Angelo and Dorelio worked hard to perfect the "art of pipe making" and after years of passion and dedication their handmade (fatta a mano) pipes were being recognized by collector's throughout the world. They contemplated a name for their line of pipes which were named Rovera up until now. It was decided that the "new" name for their pipes would be a combination of both their initials - AR(Angelo Rovera) + DOR(Dorelio Rovera). The name ardor was conceived. The name Ardor is synonymous with beauty, affection, and sincerity which are the emotions that both Angelo and Dorelio put into each handcrafted Ardor Pipe.
Angelo passed away in December of 1999 and Dorelio Rovera is now the master carver and administrator of the Ardor Pipe Company. Dorelio's son, Damiano, who is 30 years old has studied under his father's supervision for many years. His passion and love for working with the briar has enabled him to design and craft pipes of exceptional quality. His hard work is gaining the respect of pipe smokers and collectors around the world. Damiano's "Fantasy" Series is a fine example of his skillful hands, artistic vision, and creative mind. As time moves on Dorelio is scaling back his production of pipes and another son, Dimitri-Damiano's younger brother-has stepped in and like a chip off the old block (pun intended) become another talented entry in the storied line of Rovera pipe carvers.
Dorelio and Damiano personally select each block of briar and only the very best Mediterranean briar is used. The briar used is - Sardinian, Ligurian, Calabrian, and Tuscanian. Dorelio travels to the various regions several times per year to purchase briar. Weather conditions determine which region the briar is selected from. Ardor has perfected a "secret" method of seasoning the briar and this combined with the fact that the briar is air cured for ten years, insures a dry, cool smoke. No mastic or filling is used. The mouthpieces are handcut from slabs of acrylic and are made in the Ardor factory. The original patented Ardor mouthpiece - "Pennellessa" is used on many of the models. This totally unique mouthpiece widens at the end, like a swallow tail and provides and extremely comfortable bite. The individuality of each Ardor pipe is evident and no two are exactly alike.
---
Brand A - Z | Brand Z - A | Price Low - High | Price High - Low | Best Selling | New Arrivals