Store Pages
Home
My Account
My Cart
Smoking Lounge
Advanced Search

About Us
Contact Us
Directions
FAQs
Age Verfication

Fall Product Showcase 2023

Summer Product Showcase 2023

Spring Product Showcase 2023

Virtual Tour
Site Map
---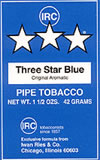 HOME OF THREE
STAR TOBACCO
---
---
---

---
---
---
---
---
We now offer discounted parking at the 55 E. Monroe Parking Garage. Ask us for more information.
---

Barling
---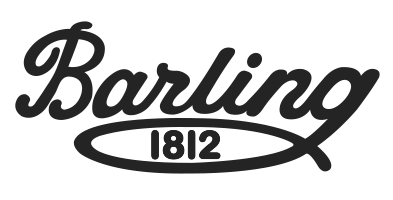 In 1812 the silversmith Benjamin Barling opened his small workshop in the elegant Marylebone district in London. There he adorned Meerschaum pipes for his customers with artful decorations. He received many awards for his work and soon was famous over the borders of London.
His handiwork was recognisable by his embossing 'BB'. His sons William and Edward (embossing 'WB and 'EB') soon joined their father. In the 1850s they expanded their range of products with briar pipes made in the French pipe capital of St. Claude. The expensive burl wood was quite the sensation for smokers, it was very heat resistant and had a very pleasant taste.
In 1906 the family started to produce their own pipes, to be able to control each and every step in the production. Barling even bought a holding in an Algerian briar business. Due to the very high production quality and the long matured briar, the pipes reached a legendary status. The in-house leather workshop produced cases for the pipes, made of crocodile leather and other materials.
The so called 'pre-transition' pipes achieve astronomical prices. In the most recent quarter a set of four pipes from 1900 was sold for 4000,- US Dollars.
1960 the era of the Barling family ended. Montague Barlin sold the company to their best customer, Finley. He stayed in the company as their operations manager until 1962. Only one year later Imperial Tobacco bought the company. Montague's brother in law, Williamson Barling, managed the business until 1967, when he started working for Charatan.
1970 production in London ceased. All pipes were produced externally by Peterson and Erik Nörding, amongst others. In the course of time the brand name changed ownership a few times.
2020 Oliver Kopp managed to secure the name rights for Europe from E.A. Carey, and the name rights for the USA from Cem Muckenbrun, the owner of the old importer 'James Norman'.
---
Brand A - Z | Brand Z - A | Price Low - High | Price High - Low | Best Selling | New Arrivals