Store Pages
Home
My Account
My Cart
Smoking Lounge
Advanced Search

About Us
Contact Us
Directions
FAQs
Age Verfication

Fall Product Showcase 2023

Summer Product Showcase 2023

Spring Product Showcase 2023

Virtual Tour
Site Map
---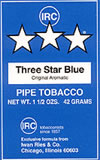 HOME OF THREE
STAR TOBACCO
---
---
---

---
---
---
---
---
We now offer discounted parking at the 55 E. Monroe Parking Garage. Ask us for more information.
---

H. Upmann
---
For more than a century and a half, H.Upmann has come readily to the lips of cigar connoisseurs. Today, the legend lives on in the rich, smooth satisfaction of handmade cigars that are unmistakably H. Upmann.

A distinctive cigar begins with fine tobacco. Tobacco that is as much a result of experience and knowledge as soil and sun. Today's H. Upmann is a premium blend of long filler and natural binder, hand-wrapped in the finest quality Indonesian shade grown tobacco.

That quality is immediately apparent in the silky feel and superb craftsmanship. The aroma is inviting and mellow. The taste is full-bodied, yet smooth and mild.

It's what the legend is made of, known all over as the smoking pleasure that is uniquely H. Upmann.
---
---
Brand A - Z | Brand Z - A | Price Low - High | Price High - Low | Best Selling | New Arrivals