Store Pages
Home
My Account
My Cart
Smoking Lounge
Advanced Search

About Us
Contact Us
Directions
FAQs
Age Verfication

Summer Product Showcase 2023

Spring Product Showcase 2023

Winter Product Showcase 2022

Virtual Tour
Site Map
---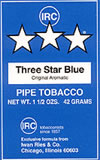 HOME OF THREE
STAR TOBACCO
---
---
---

---
---
---
---
---
We now offer discounted parking at the 55 E. Monroe Parking Garage. Ask us for more information.
---

Forty Creek Whisky Cigar
---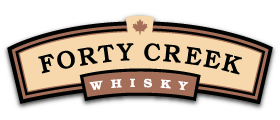 John Hall's a first generation distiller with a penchant for fine whisky and a knack for innovation.
We've used his Forty Creek Barrel Select Whisky to create the world's first cigar seasoned with a premium Canadian whisky.
Forty Creek Barrel Select is distilled in small batches in a copper pot still and patiently aged in white oak barrels hand-picked for their unique characteristics. A selection of light, medium and heavy char barrels create a richness and toasted earthiness in the spirit. Vintage sherry casks impart a subtle complexity. This unique barrel selection process results in a whisky where aromas of honey, vanilla and apricot fuse with toasty oak, black walnut and spice. The flavour is rich & bold, just like our cigar.
---
Brand A - Z | Brand Z - A | Price Low - High | Price High - Low | Best Selling | New Arrivals