Store Pages
Home
My Account
My Cart
Smoking Lounge
Advanced Search

About Us
Contact Us
Directions
FAQs
Age Verfication

Winter Product Showcase

Virtual Tour
Site Map
---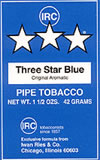 HOME OF THREE
STAR TOBACCO
---
---
---

---
---
---
---
---
We now offer discounted parking at the 55 E. Monroe Parking Garage. Ask us for more information.
---

Ashton Cabinet
---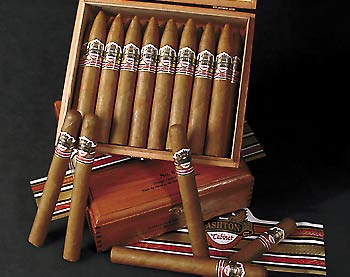 Ashton Cabinet Series
The Ashton Cabinet is the "White Burgundy" of cigars. "White Burgundy" gets its rich complex taste from the soil and aging of the grape in French oak barrels. The Cabinet's 4 to 5 year old Dominican filler blend has a rich, complex and well rounded taste. The extraordinary Connecticut shade wrapper is aged for an extra year and has an elegant palamino color resulting in a smooth and creamy flavor. The Ashton Cabinet includes no less than six different tobaccos and ends with a "big finish." Seven years pass from seedling to finished cigar before Ashton Cabinet is brought to fruition and presented for your smoking pleasure.

---
Brand A - Z | Brand Z - A | Price Low - High | Price High - Low | Best Selling | New Arrivals