Store Pages
Home
My Account
My Cart
Smoking Lounge
Advanced Search

About Us
Contact Us
Directions
FAQs
Age Verfication

Summer Product Showcase 2023

Spring Product Showcase 2023

Winter Product Showcase 2022

Virtual Tour
Site Map
---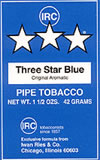 HOME OF THREE
STAR TOBACCO
---
---
---

---
---
---
---
---
We now offer discounted parking at the 55 E. Monroe Parking Garage. Ask us for more information.
---

Old London Series
---
The pipe tobaccos in the GL Pease Old London Series are made using old, time honored methods utilized by some of the old blending houses. Whole strips - leaves with the mid-ribs removed - are blended in layers and pressed into cakes, and briefly matured to allow some fermentation, and for the flavors of the tobaccos to integrate. The cakes are then sliced traditionally, and either left in flakes, or tumbled into a form that is something between a ribbon and a broken flake. The results are well worth the extra steps.
These pipe tobacco blends offer something unique in today's world of cost-cutting, production shortcuts and chemcial "enhancements." The intention was to turn back the clock and use traditional methods to produce some blends reminiscent of some that haven't been around for decades, but modern in their formulations. The collection will never be a large one - so far, only five blends are planned - but each will be unique, and will provide the smoker with a delightful journey, with one foot in the past, and one in the present.
---
Brand A - Z | Brand Z - A | Price Low - High | Price High - Low | Best Selling | New Arrivals