Store Pages
Home
My Account
My Cart
Smoking Lounge
Advanced Search

About Us
Contact Us
Directions
FAQs
Age Verfication

Fall Product Showcase 2023

Summer Product Showcase 2023

Spring Product Showcase 2023

Virtual Tour
Site Map
---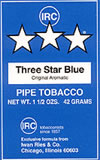 HOME OF THREE
STAR TOBACCO
---
---
---

---
---
---
---
---
We now offer discounted parking at the 55 E. Monroe Parking Garage. Ask us for more information.
---

Hoyo de Monterrey
---
Created in 1865 by Jose Gener, Hoyo de Monterrey soon became known for its full-bodied, complex taste and was considered one of the top Cuban brands. The multitude of medals on the top of the box reflects the wide recognition the brand has recieved.
An authentic Honduran cigar from its head to its tuck, Hoyo de Monterrey is crafted with Cuban-seed tobacco carefully cultivated in the richest Honduran soil. Made "en la manera de los Indios" (the Indian way) the Hoyo de Monterrey cigar is still simply a product of the sun, the wind, and the soil.
A full-bodied cigar of straightforward character, Hoyo de Monterrey invites you to enjoy the standard for all Honduran cigars. Hoyo cigars are often characterized as peppery, spicy, earthy – a, grown-up cigar with a bit of a kick.
---
Brand A - Z | Brand Z - A | Price Low - High | Price High - Low | Best Selling | New Arrivals