Store Pages
Home
My Account
My Cart
Smoking Lounge
Advanced Search

About Us
Contact Us
Directions
FAQs
Age Verfication

Fall Product Showcase 2023

Summer Product Showcase 2023

Spring Product Showcase 2023

Virtual Tour
Site Map
---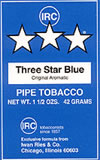 HOME OF THREE
STAR TOBACCO
---
---
---

---
---
---
---
---
We now offer discounted parking at the 55 E. Monroe Parking Garage. Ask us for more information.
---

Cohiba Spectra 2021
---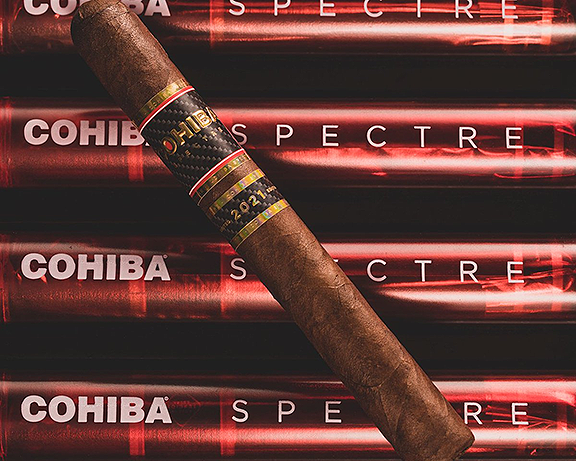 Positioned as one of the most premium non-Cuban Cohibas in production, the Spectre by General Cigar Co. is back for a third release in a new size. Retailers can expect it to start shipping next Tuesday, but it won't be cheap. At more than $100 per smoke, it's General's most expensive Spectre to date.
The new Cohiba Spectre Toro measures 6 1/2 inches by 52 ring gauge and consists of tobaccos from four different countries, some of which have undergone extra age. The Dominican Piloto Cubano fillers, according to the company, come from a 2014 harvest and have been aging in dried palm-leaf bales, or tercios, since.
The Nicaraguan fillers from Jalapa hail from a 2017 harvest and have spent time aging in a Spanish sherry barrel, while the dark Ecuador Habano wrapper received a secondary fermentation period of six months. The tobaccos are all brought together by a broadleaf binder from the Connecticut River Valley.
Cohiba Spectres are rolled at the General Cigar Dominicana factory in the Dominican Republic, and come in matte black boxes of 10. The box has a suggested retail price of $1,199.90 or $120.00 per cigar, which makes it one of the most expensive smokes in General's portfolio.
Production of the cigar is limited to only 500 boxes, as the cigars are made by just one roller and one buncher.
---