Store Pages
Home
My Account
My Cart
Smoking Lounge
Advanced Search

About Us
Contact Us
Directions
FAQs
Age Verfication

Summer Product Showcase 2023

Spring Product Showcase 2023

Winter Product Showcase 2022

Virtual Tour
Site Map
---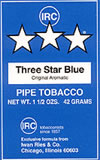 HOME OF THREE
STAR TOBACCO
---
---
---

---
---
---
---
---
We now offer discounted parking at the 55 E. Monroe Parking Garage. Ask us for more information.
---

Ashton Heritage Puro Sol
---

The Ashton Heritage Puro Sol is a cigar steeped in the tradition and honor of two legendary cigar families, the Fuentes and Meerapfels. Its story is one of extraordinary uniqueness. It bears the name Puro Sol because the wrapper, filler and binder are made from 100% sun grown tobaccos. This exquisite cigar marks the first time a Cameroon wrapper has surrounded an Ashton blend and the results are stunning. With the marriage of the Fuente Family craftsmanship in blending and manufacturing and the African Cameroon wrapper hand selected by Richard Meerapfel, the Ashton Heritage Puro Sol is destined for a place in cigar history, and rightly so.
As with all great cigars, the Ashton Heritage Puro Sol story begins in a very special place on our planet, the Western side of the Central African Rain Forest in a place called Bangou. In one of many adventures to find great places to grow tobacco, Richard Meerapfel walked deep into this lush and dense area and discovered a small remote village called Guereki. The village consisted of just a few primitive huts but more significantly, a Village Chief. When asked why this area was so dense and fertile, he said his home was blessed with "Ngou Ti Zapa", water from the gods. It had been untouched for thousands of years, since the very beginning of this natural rain forest. Meerapfel was able to convince the village that they should grow "Manga", the tribal Sango word for tobacco.
The results were almost literally, out of this world; beautiful, huge leaves with a texture unlike anything Meerapfel had ever seen before. When cured, this tobacco had a sweet flavor and texture all its own. The villagers called it "Mossoro ti degbe ti sesse", which translated means, the richness from under the ground. Meerapfel called it MMS African Gold.
This extraordinary wrapper is blended masterfully by the Fuente Family using their finest 100% sun grown tobaccos. The result is a lavish, rich and complex cigar with a depth of character rarely found, even in classic cigars. A flawless construction provides the foundation for a deep and completely satisfying flavor that does not and will not disappoint. This sun grown cigar is as pure as the name implies. It is both noble and eloquent and, without question, most worthy of its heritage.
---
Brand A - Z | Brand Z - A | Price Low - High | Price High - Low | Best Selling | New Arrivals