Store Pages
Home
Directions
Contact Us
About Us
Virtual Tour
My Account
My Basket
Site Map
Advanced Search
Events Calendar
FAQs


---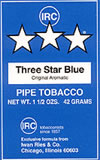 HOME OF THREE
STAR TOBACCO
---
---
---

---
---
---
---
---
---
---
We now offer discounted parking at the 55 E. Monroe Parking Garage. Ask us for more information.
---
---

Reinado Cigars
---

REINADO cigars are handmade, premium aged puros exclusively blended to perfection from the rich sought-after tobacco fields of Nicaragua.
The REINADO blend distinguishes itself from all others on the market via an original and closely guarded secret fermentation process employing several types of select premium tobacco.
While from Cuban seed, the wrapper, binder, and filler are all grown in the lush tropics of Nicaragua.
---
Brand A - Z | Brand Z - A | Price Low - High | Price High - Low | Best Selling | New Arrivals