Store Pages
Home
Directions
Contact Us
About Us
Virtual Tour
My Account
My Basket
Site Map
Advanced Search
Events Calendar
FAQs


---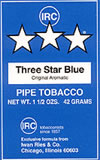 HOME OF THREE
STAR TOBACCO
---
---
---

---
---
---
---
---
---
---
We now offer discounted parking at the 55 E. Monroe Parking Garage. Ask us for more information.
---
---

Northern Briars
---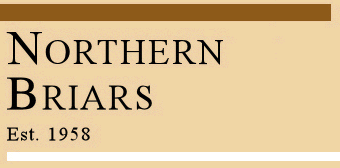 Ian Walker's grandfather, George Walker, founded Northern Briar Pipes in 1958. George Walker started working for Duncan Briars in England in 1922, and in 1958, after 36 years he left Duncan's having been head foreman in charge of production, and started Northern Briar Pipe Repair Service, with his son Peter. Father and son built their business repairing pipes for most of the quality pipe shops in the United Kingdom.
On finishing school in 1972, Ian Walker joined the family business. Ian started as an apprentice, like everybody else at the factory sweeping the floors and making tea. Later he was allowed to polish some pipes and in the evenings, at his Grandfather's workshop, he learned how to make silver bands from sheet silver. Ian Walker's pipes are sought after around the world.
---