Store Pages
Home
Directions
Contact Us
About Us
Virtual Tour
My Account
My Basket
Site Map
Advanced Search
Events Calendar
FAQs


---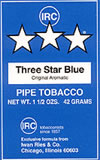 HOME OF THREE
STAR TOBACCO
---
---
---

---
---
---
---
---
---
---
We now offer discounted parking at the 55 E. Monroe Parking Garage. Ask us for more information.
---
---

Partagas Limited Reserve Decadas
---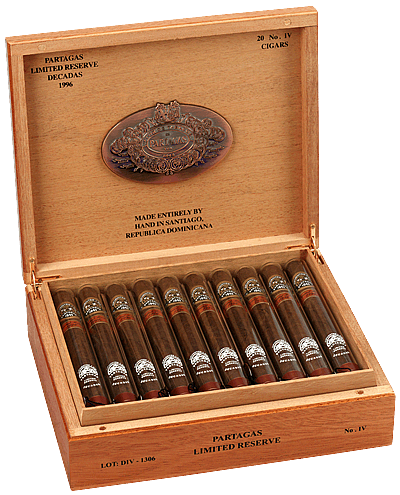 Always a restless perfectionist, Ramon Cifuentes became fascinated by the challenge of creating a super-premium Partagas cigar. The task proved to be an arduous one, but the great cigar master eventually gave his approval to release the first Partagas Limited Reserve cigars in 1991. Since they were introduced, Partagas Limited Reserve cigars were as famous for their scarcity as they were for their quality, because the rigorous standards for these cigars preclude anything but the most limited production.

Beginning in 2005, Prtagas Limited Reserve has been christened "Decadas," signifying the age of the flawless 10-year-old Cameroon wrapper. The tobaccos undergo the most prolonged aging processes in rooms built of Spanish cedar. Only an average of three in a thousand of the richest Cameroon wrapper leaves are selected from the Partagas reserves to become Partagas Limited Reserve Decadas.

To savor a Partagas Limited Reserve Decadas cigar is to treasure the exquisite qualities of the most rare of all cigars.
---
Brand A - Z | Brand Z - A | Price Low - High | Price High - Low | Best Selling | New Arrivals