Store Pages
Home
My Account
My Cart
Smoking Lounge
Advanced Search

About Us
Contact Us
Directions
FAQs

Virtual Tour
Store Catalog
---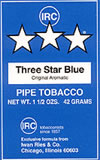 HOME OF THREE
STAR TOBACCO
---
---
---

---
---
---
---
---
---
---
We now offer discounted parking at the 55 E. Monroe Parking Garage. Ask us for more information.
---
---

Reiner Barbi
---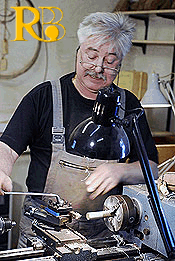 "I discovered my love for pipes in my university days – along with a problem: how could I find the financial resources to fulfil my pipe desires?
Even in the early 1970's, the price of a top handmade pipe was the equivalent of two monthly rent payments. I was left with two options: to make my own straight grains or to content myself with pictures – an ongoing problem for many people."
-Rainer Barbi
---