Store Pages
Home
My Account
My Cart
Smoking Lounge
Advanced Search

About Us
Contact Us
Directions
FAQs

Virtual Tour
Store Catalog
---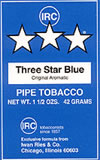 HOME OF THREE
STAR TOBACCO
---
---
---

---
---
---
---
---
---
---
We now offer discounted parking at the 55 E. Monroe Parking Garage. Ask us for more information.
---
---

Comoy Pipe
---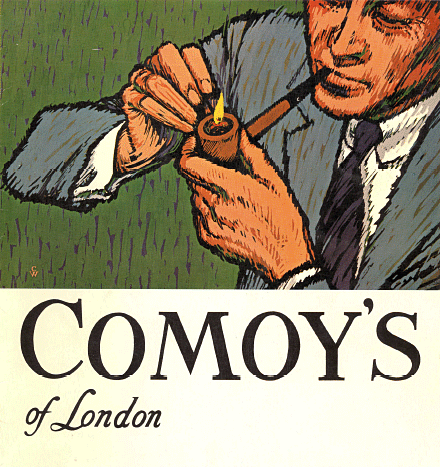 The Comoy pipe is historically significant. François Comoy in Saint Claude, France originally founded the company in the early 1820's, as a manufacturer of clay pipes. In 1848, either François or his son, Louis, made the first Bruyére pipe from the root burl of the indigenous White Heath, Erica arborea, known today as briar. Henri Comoy, son of Louis, established Comoy's of London in 1879. Recently production was moved again and the are now made back in France.
Drying the briar during a minimum of one year.
Choice of Briar Grade.
Fitting or Drilling of the pipe head to fit the mouthpiece.
Turning of the Shank.
Freezing of the bottom of the bowl -Bowl Turning.
Bowl Drilling.
Sand Papering.
Hand Painting.
---
Brand A - Z | Brand Z - A | Price Low - High | Price High - Low | Best Selling | New Arrivals