Store Pages
Home
Directions
Contact Us
About Us
Virtual Tour
My Account
My Basket
Site Map
Advanced Search
Events Calendar
FAQs


---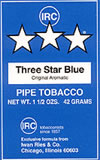 HOME OF THREE
STAR TOBACCO
---
---
---

---
---
---
---
---
---
---
We now offer discounted parking at the 55 E. Monroe Parking Garage. Ask us for more information.
---
---

Graycliff
---

The Graycliff Cigar Company was founded by the Garzaroli Family when Enrico Garzaroli fell in love with cigars but was unable to find that "perfect" cigar to complement what Graycliff Hotel and Restaurant has always been known for: excellent cuisine, fine wines and luxurious accommodations.

The Company began production in January 1997 in Nassau, The Bahamas. What then began as a single roller in the restaurant entrance way has now expanded to an award winning boutique Cigar Company with 16 master rollers, each an expert in their various format.

Graycliff Cigar Company's original blend – The Graycliff – was blended by Master Torcedore Avelino Lara. Once Fidel Castro's personal roller, Lara is famous for his creations at the El Laguito Factory outside of Havana, where he created blends for Cohiba, Davidoff and among others.
---
Brand A - Z | Brand Z - A | Price Low - High | Price High - Low | Best Selling | New Arrivals