Store Pages
Home
Directions
Contact Us
About Us
Virtual Tour
My Account
My Basket
Site Map
Advanced Search
Events Calendar
FAQs


---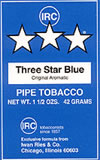 HOME OF THREE
STAR TOBACCO
---
---
---

---
---
---
---
---
---
---
We now offer discounted parking at the 55 E. Monroe Parking Garage. Ask us for more information.
---
---

Nica Puro
---

After months of anticipation, Alec Bradley's first Nicaraguan puro is here and the cigars will live up to the expectations...

Alec Bradley cigars have gone from small boutique brand to world-renowned brand in an relative short time. Never rushed, he patiently ages his tobaccos for years in order to achieve perfect balance and smooth characters no matter how strong or light his blends may be. Alec Bradley cigars have turned many heads in the industry, earning ratings of '90' or above from Cigar Aficionado, including a '94' for Alec Bradley Family Blend and his Tempus line. For this reason, Alec Bradley cigars are sought after among the most elite aficionados and cigar makers in the business.

First thing that comes to mind when you see a Nicaraguan puro is strength. Nicaraguan tobaccos are grown in nutrient-rich soils that make for some potent tobaccos. Alec Bradley's Nica Puro breaks that mold a bit and come with a medium-bodied profile. The medium body comes from extensive fermentation of the tobaccos and perfect blending. The all Nicaraguan blend is finished off with a dark, oily Habano wrapper that may put this with some of Alec Bradley's finest creations. Notes of cashews, cocoa, and leather off tons of flavor up front with a smooth, concise finish that won't leave your palate feeling clean.
---
Brand A - Z | Brand Z - A | Price Low - High | Price High - Low | Best Selling | New Arrivals