Store Pages
Home
Directions
Contact Us
About Us
Virtual Tour
My Account
My Basket
Site Map
Advanced Search
Events Calendar
FAQs


---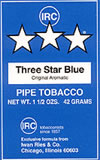 HOME OF THREE
STAR TOBACCO
---
---
---

---
---
---
---
---
---
---
We now offer discounted parking at the 55 E. Monroe Parking Garage. Ask us for more information.
---
---

Hoyo de Tradicion
---

For over 100 years, Hoyo de Monterrey has been a favorite in palaces in Europe and political backrooms in Washington, at poolside in Hollywood and backside Broadway. But it is more than the cigar of princes and presidents or movie stars and impressarios. Hoyo de Monterrey is the cigar for anyone who appreciates real cigar flavor.
The hallmark of Hoyo de Monterrey is its very sweet and aromatic tobacco blends, which have been favored by generations of smokers. Hoyo de Tradicion pays homage to Hoyo's traditional taste in a new iteration created with a unique blend of tobaccos from around the world. Its wrapper, a Viso Rosado leaf from Honduras' famed Jamastran Valley, has been combined with a Habano Connecticut binder and a blend of sweet Nicaraguan, Honduran, and Dominican filler tobaccos to create a special aroma and refined sweetness that ushers in a new tradition of smoking pleasure. Whether you consider it a new tradition or the continuation of an old one, Hoyo de Tradicion represents uniqueness in taste and style that transcends time. Medium to Full bodied.
---
Brand A - Z | Brand Z - A | Price Low - High | Price High - Low | Best Selling | New Arrivals